"Say yes and you'll figure it out afterwards." – Tina Fey
Even though some spontaneous ideas might seem to be very bad in the first place, they return to be the best afterwards. – Alpine crossing was one of them.
The goal to cross the alps on road bikes was on our minds for quite a long time, but when a highschool friend and I sat together and decided not only to cross the alps, but to start our journey in our home city Würzburg and end the tour in the italian capital city, we both immediatley thought this would be wicked and simply agreed to do it. Soon we planned the route by getting Googles driving directions from Würzburg to Rome, dragging the waypoints away from the highway and finally dividing the 1369 km by the amount of days we wanted to spend, adjusted the stages by the amount of elevation we would have to climb, and ended up with this:
Stages
Würzburg – Wemding 164 km
Wemding – Uttingen, Ammersee 130 km
Uttingen, Ammersee – Imst 132 km
Imst – Curon Venosta 75 km
Curon Venosta – Lago di Caldaro 123 km
Lago di Caldaro – Lazise, Lago di Garda 157 km
Lazise, Lago di Garda – Sasso Marconi 187 km
Sasso Marconi – Firenze – Siena 169 km
Siena – Bolsena, Lago di Bolsena 119 km
Bolsena, Lago di Bolsena – Roma 113 km
To save money we planned to go camping all along (although you'll hate every camping ground on your rote after some days on the saddle), except for Rome, where we wanted to stay at the "Soure Missionarie Pallotine" (if you're planning to stay in Rome and your not looking for luxury, this is the place to be – the location is really awesome).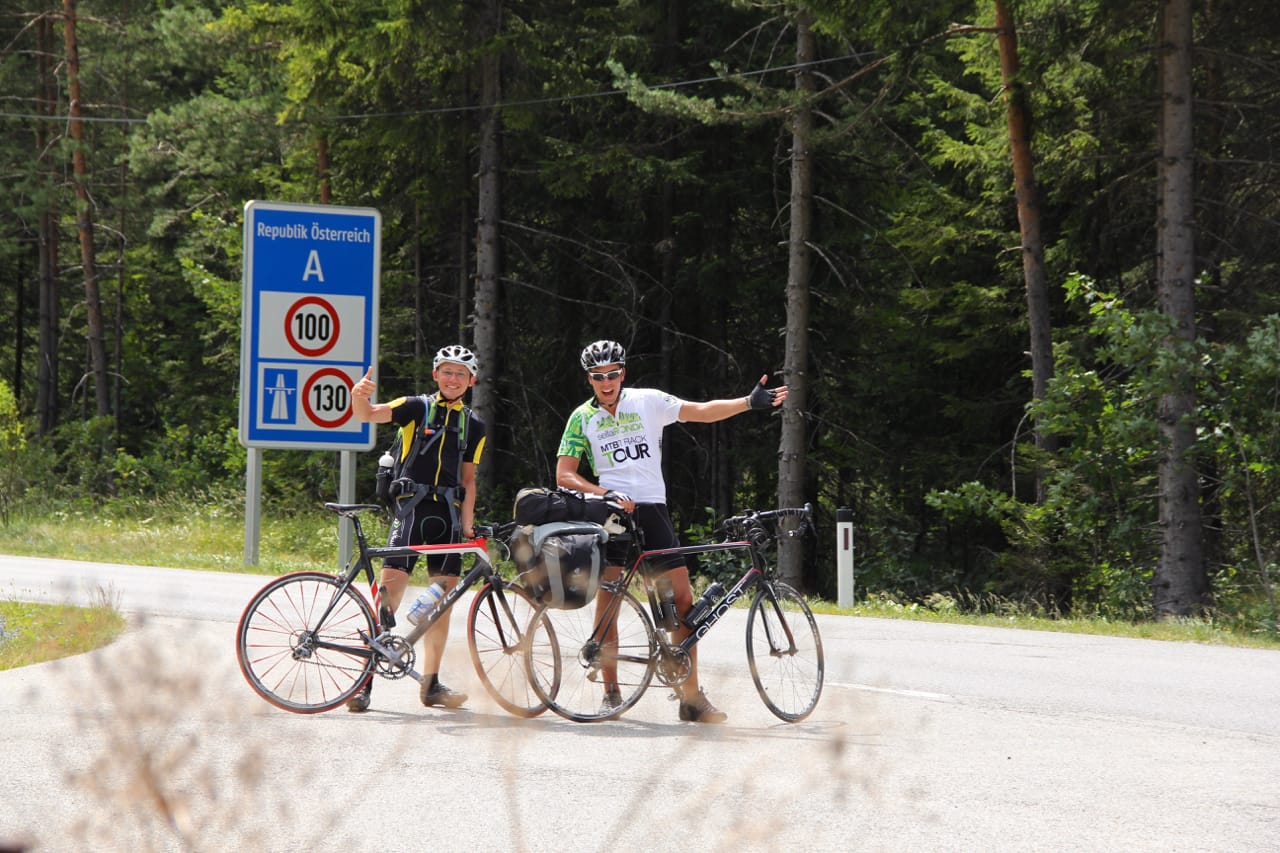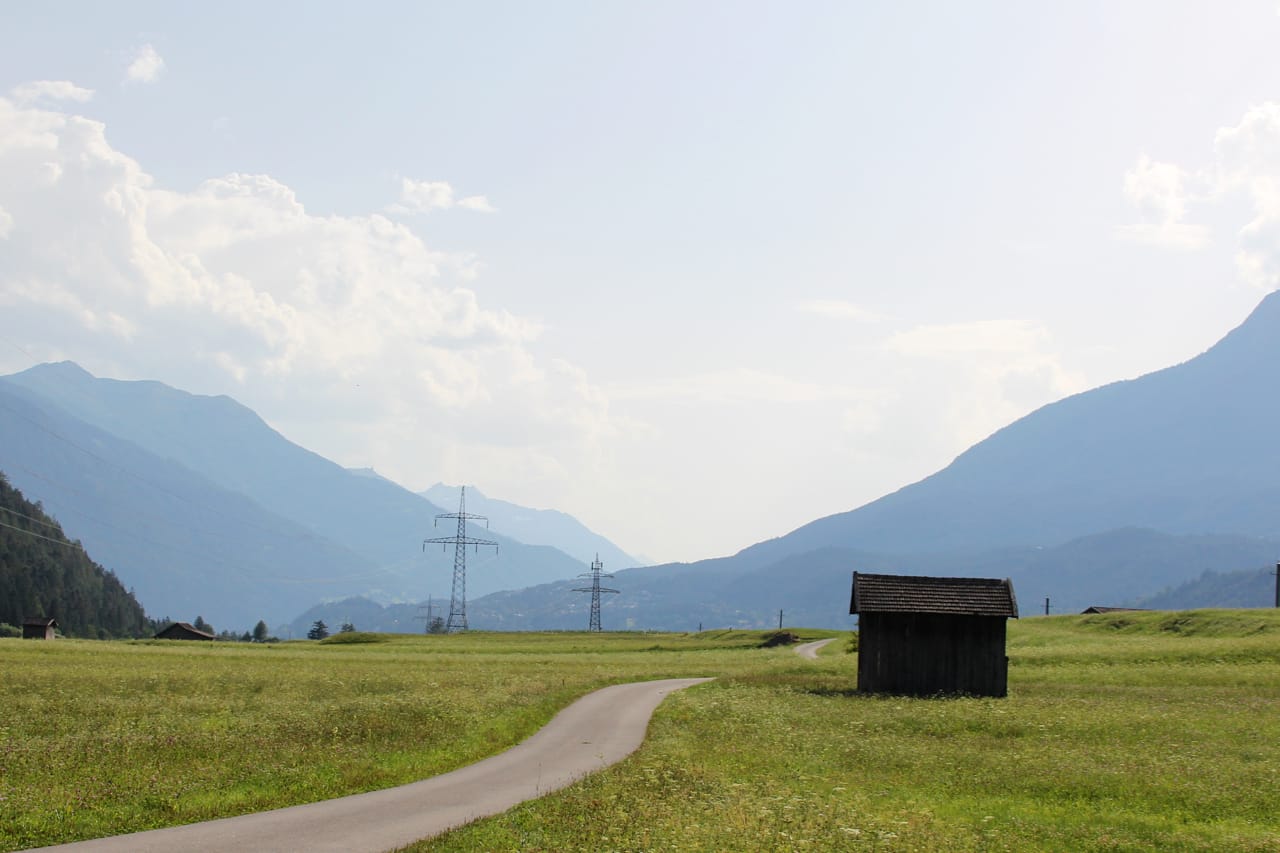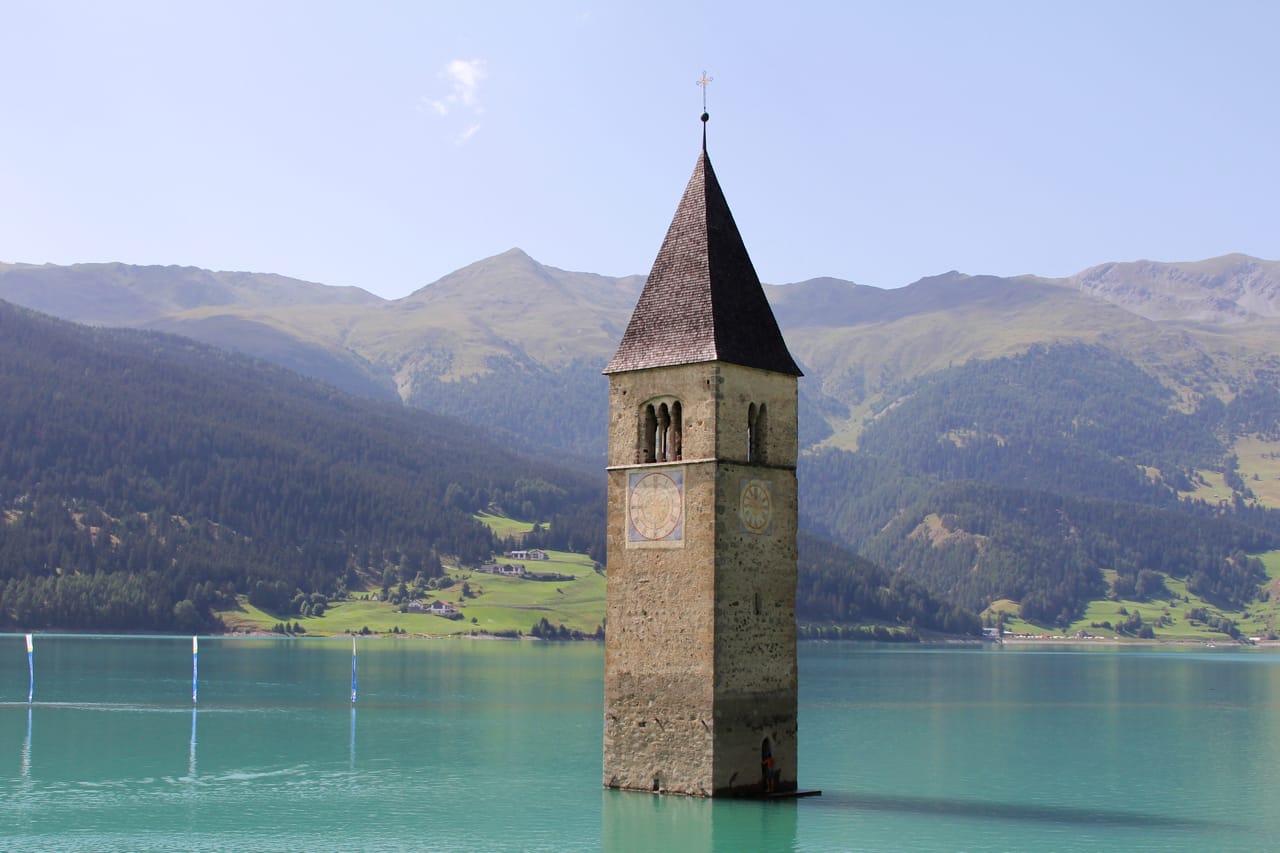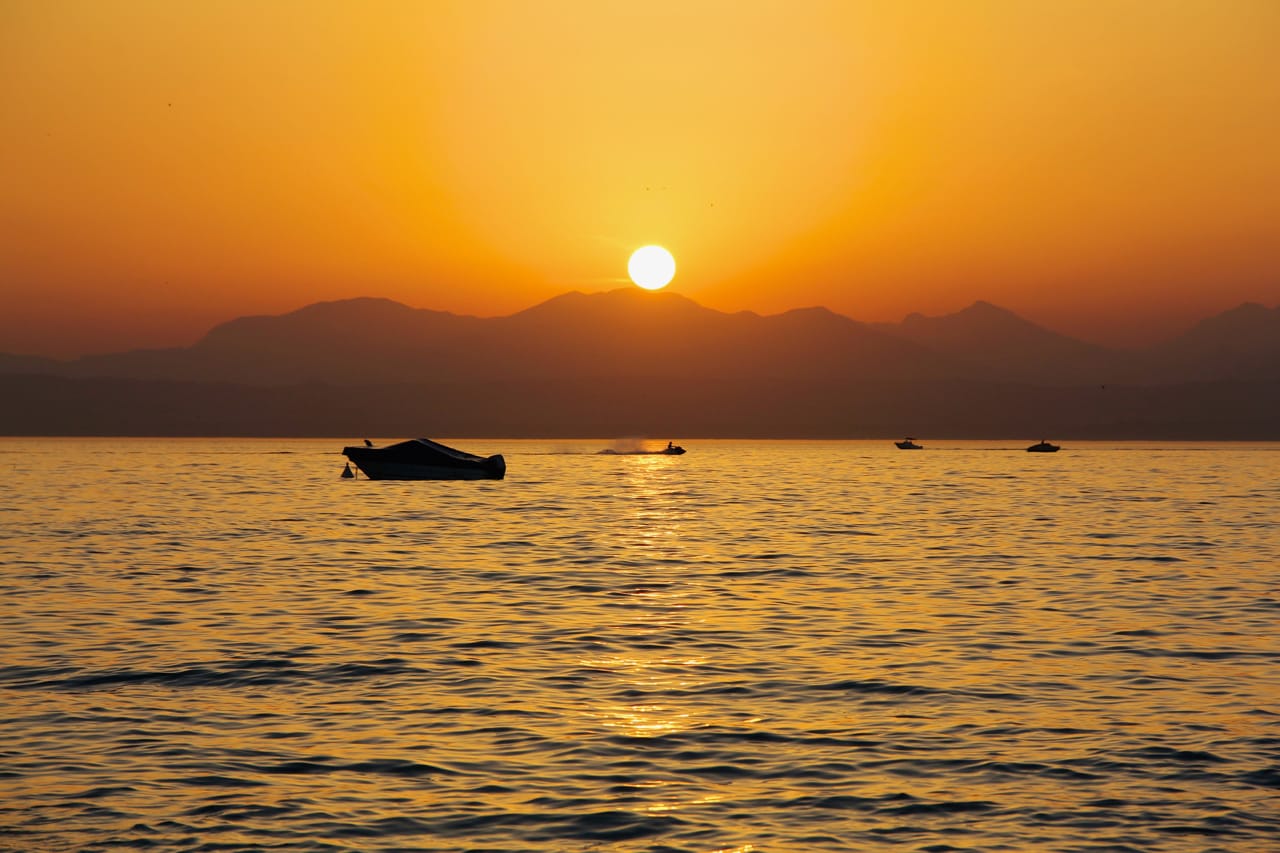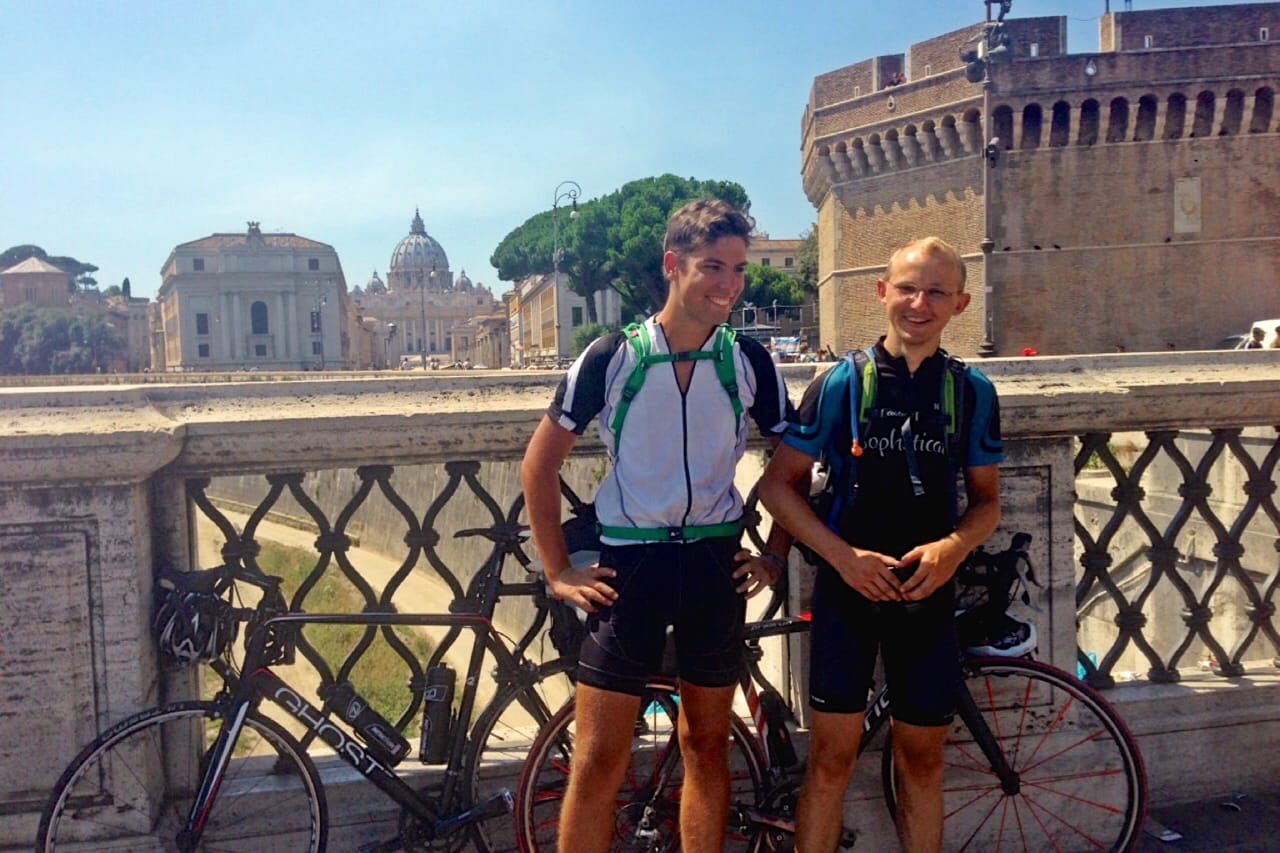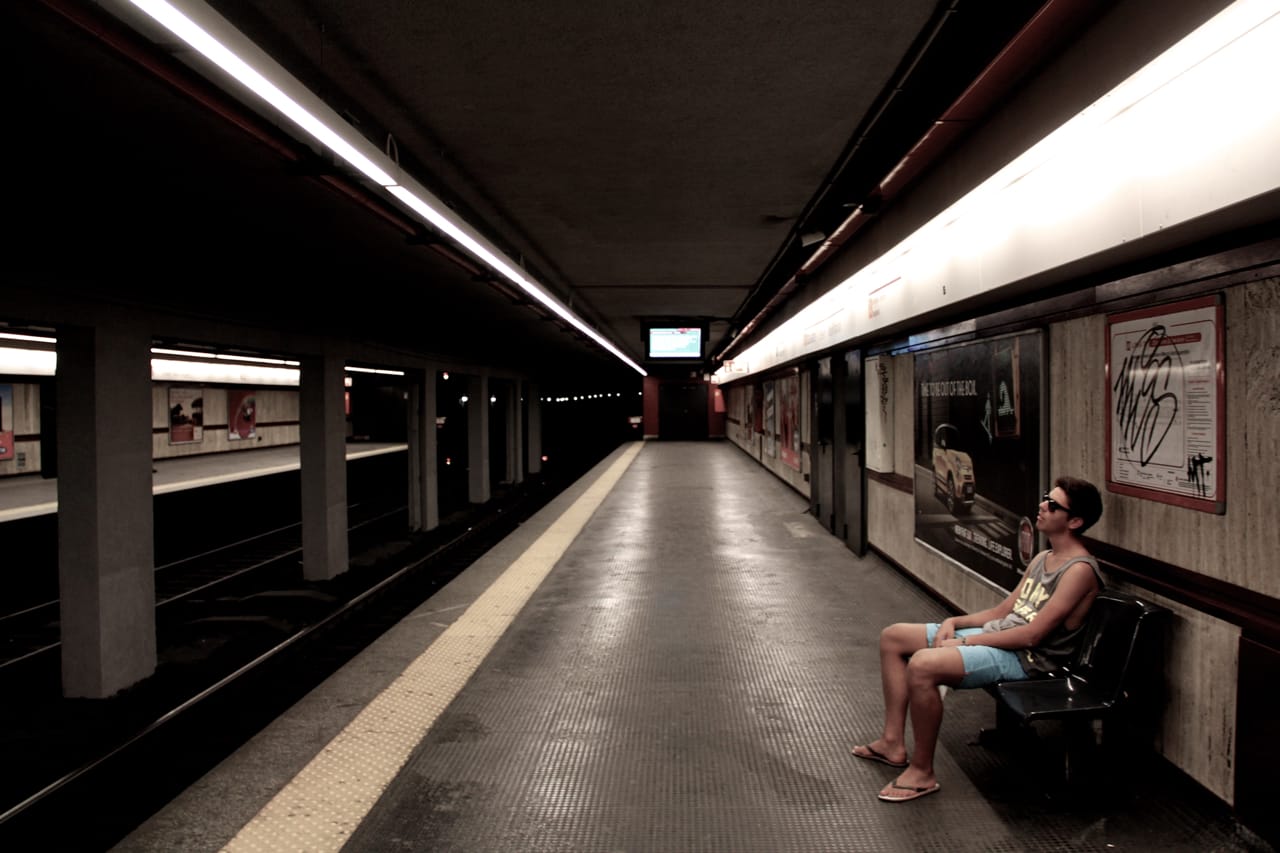 With no further preparation besides a dumb idea and more or less planned stages we set off…
Two flat tires, twisted wheels, a lot of marvellous experiences, some great photos and eleven days later we eventually arrived in Rome (we had a break at "Lago di Garda" for one day). Delicious Italian food and the feeling of a real bed (and a nice shower) after achieving this goal was simply amazing!
Map tile is created by Stamen Design, under CC BY 3.0